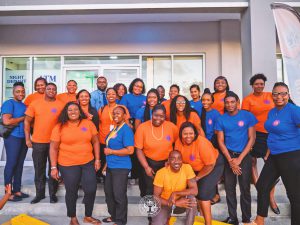 Date: March 26th 2021
Dear Valued Member
SJCCU remains committed to finding the best financial solution for our Members whose lives have been negatively affected by the COVID-19 Pandemic. Our loan moratorium programme provided much relief to our borrowers, and we are committing to extending this programme for our members who are still unable to make regular payments on their loans.
Therefore, if you are currently unemployed or on a reduced work week/salary, we invite you to call or come into our office, so that together we can decide how best we can assist you at this time. The number to call is 480- 1311, then ask to speak with your Loans officer. You can also contact us via Whatsapp 764 1311.
lf you are currently employed, we urge you to resume payment on your Loan. The deferred payments resulted in some accumulated unpaid interest and principal, and we are making three (3) options available to you to assist in bringing your account up to date.

Surge George
Credit manger
---
Date: January 22nd 2019
Our Friars Hill Road Branch Celebrates 1 year Anniversary
The St. John's Cooperative Credit Union Branch located in the Mandolin Place mall on Friars Hill Road celebrates its 1-year Anniversary under the slogan "Grow With Us!" The Credit Union is expressing gratitude to its members and other contributors to their success and growth by offering a 3% interest rate on new Savings Accounts, as well as, prizes for new Share purchases. The initiative is geared toward providing the opportunity for existing and prospective members to achieve financial freedom by growing both their Savings and Shares with their Credit Union.
For the months of January, February and March SJCCU will be offering an unprecedented 3% interest rate on their special Flexi BOX Accounts and a chance to win a Samsung J7, forty (40) FREE Shares and a SJCCU-branded luggage piece. The Grand Prize drawing will take place on 31st March 2019. By opening a new account or purchasing $200 worth of Shares or more at either the Friars Hill Road or All Saints Road location of the St. John's Co-operative Credit Union, persons can get multiple entries for the drawing. As part of the Anniversary celebrations the SJCCU team hosted a Member Appreciation Day and the first of a series of Whistle Stops in the neighboring communities as they spread the word about their conveniently located branch.
The St. John's Co-operative Credit Union is a dynamic and innovative premier institution that is equipped with the tools necessary to meet all their members financial needs. The past year has been a rewarding one for SJCCU, having recorded the highest rate in member growth in its history. 2019 is shaping up to be a great year also as they prepare to launch their much anticipated Mobile App.
The Credit Union is recognizing its exceptional staff and volunteers for their individual and collective contribution that has propelled SJCCU forward.  For additional information about the special promotion and services offered by SJCCU, visit Facebook @ SJCCU or website: www.sjccu.com.
[/vc_row]
[/vc_row]
[/vc_row]
[/vc_row]
[/vc_row]
[/vc_row]
[/vc_row]
[/vc_row]
[/vc_row]
[/vc_row]
[/vc_row]
[/vc_row]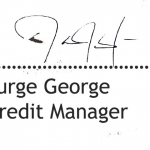 [/vc_row]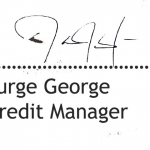 [/vc_row]